Testimonials
People have taken time to share
their thoughts about our work.
Please read these thoughts.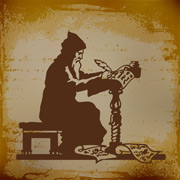 David Harmer

Thanks for our new logo, marketing tools and video. Your ideas and attitude are always welcome.

David Degling

President/Owner, Innerglass

The new ads you made for us our very effective. The web site re-do has also been very well recieved.

Leo Maguire

Tryad L.L.C. helped us transform our web site, giving us a clear and consise message. Plus, the web site is vuisuallu more appealing.

John worked within our schedule and made the change over process, easy and enjoyable.

Mark Key

We are proud to say that our new logo and web site really highlight who we are and what we do.

We didn't get to where we are by playing it safe. So, we had to look outside the box to go to the next level

with our advertising. Tryad L.L.C. took us to the next level! Thanks.

David McDonald

Owner/President - Florida Indoor Air Solutions

John Trybulec of Tryad L.L.C. knows advertising. He cares that I do well.

Tryad L.L.C. has made my company 4 seperate web sites, a brochure and a direct mail piece. I will use Tryad L.L.C.

in the future.

Melissa J. Lagod

Advertising Manager, Hypermax Engineering

Hypermax is thankful for your magnificent art and copy direction in our brand new advertisement for 2013. It's stunning appearance will separate our brand from other competitors. A fresh look to Hypermax Engineering is absolutely fulfilling and invigorating.

Neeld Wilson, P.G.

President Gator Engineering & Aquifer Restoration, Inc.

The site looks beautiful! Great job! Easy to navigate and find. 

Thanks so much!
Pages